Joon gets very excited every January when we start drooling over this seasons' possibilities from our seed catalogs.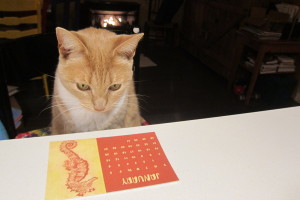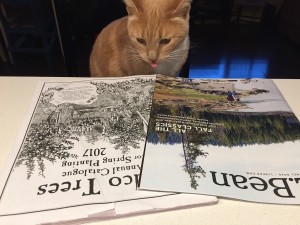 The seeds arrive in early February and Joon is always ready to help sort and open seed packets…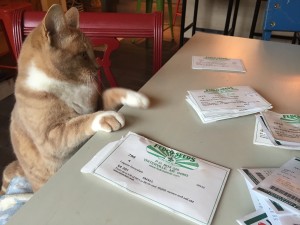 Undeterred by his lack of thumbs, Joon Kitty opens and I do the rest of the work.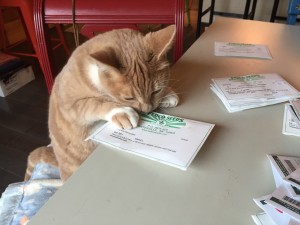 A good soak for a day or two or until I remember to plant the seeds in their pots…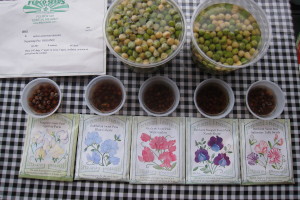 And wait…but not for long. In just a few days they are up and running.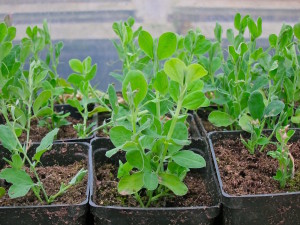 Peas enthusiastically satisfy my need for immediate gratification…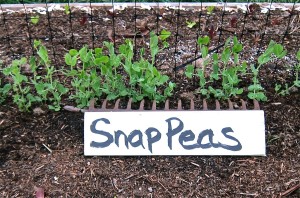 They scamper up the trellis…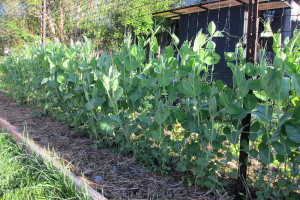 until there is a wall of pea vines, white flowers…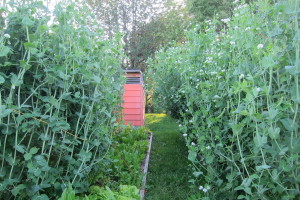 and bowls and bowls of super sweet, crunchy snap peas…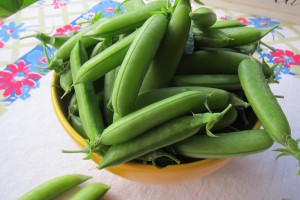 and a vases of deliriously sweet smelling sweet peas.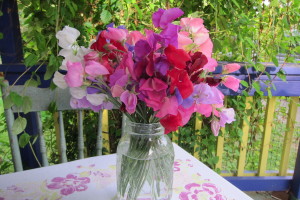 The goats are clean up crew at the end of sugar snap pea season, munching away at all the sugar snap leaves and too fat, too tough peas that got lost in the vines.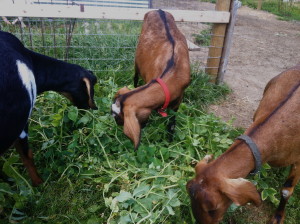 Joon Kitty goes back to folding laundry, waiting and watching for his next supervisory activity.