Like walking into a favorite story book, I will enter the property of author-chef Fabrizia Lanza having soaked up all of the food and place photos of one of my favorite cookbooks of the past 10 years.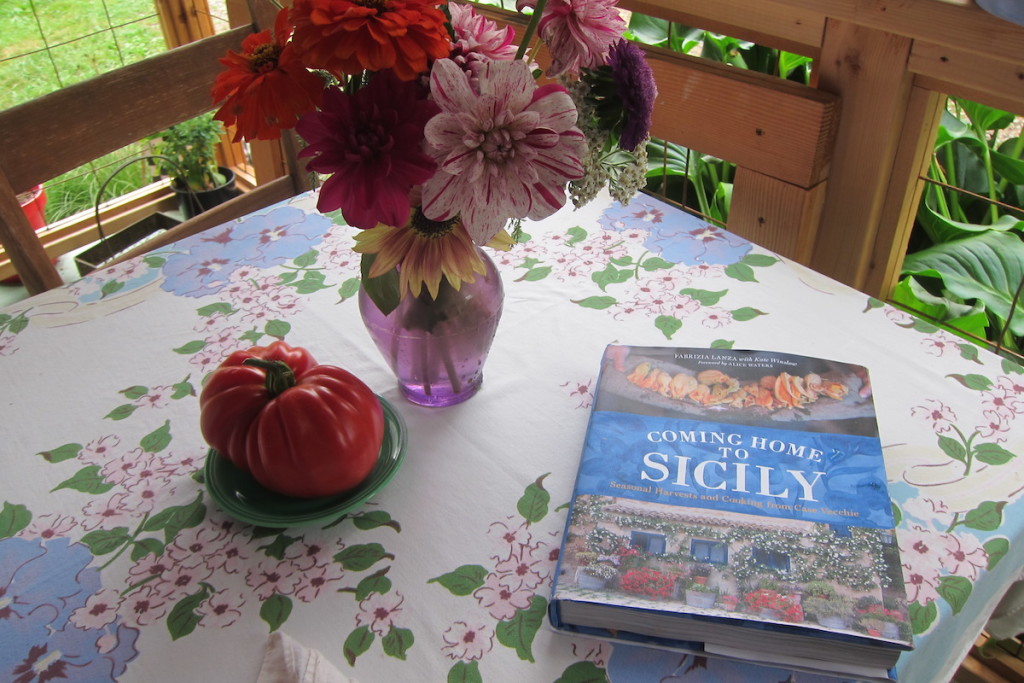 I will arrive at The Anna Tasca Lanza Cooking School for a week of harvesting olives and playing with food at this 300 year old olive and wine estate in the hills outside of Palermo, Sicily.
I am not giddy with excitement yet. I still have to move the chicken feed, load the barn with goat hay, fix a chicken fence, write the vet letter giving Cindy animal care permission…*
Ahh, but before Anna Tasca Lanza and olive harvesting, with my mom we will visit our family village of Nicosia, also in the hills, in central Sicily. There we will stay in the sweetest little villa that sits on top of one of the four hills that make up Nicosia.
Our host insisted we stay an extra night and partake of a very special cooking class. Of course we agreed.
Today our host Francesco, sent me this schedule for our cooking experience:
"About the COOKING CLASS: I am listing to you here the dishes we have planned to prepare for you (and with you of course!), so you can tell me if you're ok with that. Here's the menu: -Entrée – "Antipasto misto": mixed dish of local traditional products, including cheese, salami, olives, organic homegrown dried tomatoes (a very typical gem of Sicily!); -Pasta dish – "Maccheroni al sugo": homemade "Maccheroni" (I swear, nothing to do with the mac&cheese!) pasta with meat. The meat is a mixture of meat, our grandma's magic spicy tomato sauce and..pork rind! -Main course: Meat cooked for the pasta sauce with well cooked potatoes, plus "Polpette alla siciliana", a typical dish of the Sicilian cuisine made with meat. This will be accompanied by two sides: 1) a traditional "frittata", with a particual cheese from my city; -Fruits: fresh fruits to enjoy! -Dessert: Homemade Sicilian fried "Cannoli" filled with fresh sweet ricotta cheese. -After – dessert: Fresh healthy – tasty homegrown pomegranate juice directly from our garden. All the products that we are going to use are absolutely KM 0, homemade, homegrown or bought at local known producers, to let you taste the Real Sicily! Moreover, we have decided to offer you an outright heritage of the ancient tradition thanks to my grandmother, who is going to be there as well: so she is going to help us preparing with you and us the homemade pasta, the special tomato sauce and she will bring her magic dried tomatoes (a traditional products that she personally makes each year). Finally, if you agree with that, we would like to complete the culinary path with some homemade bread made by my mom, made in our old wood – burning oven: of course, this will take a bit of time, and so it would be definitely better to start early in the morning, so we''ll be able to prepare and eat the Sicilian "Pani cunzatu", bread with oil, herbs, salt and anchovies. Tell me if it is ok for you, in this case we could meet at the house at about 7 in the morning, so we'll have our cooking class and dishes ready for lunch. The total price planned for the entire culinary path is, as i told you, of 50 euros per person. One last thing: let me know if any of you does not eat any of the listed foods, for health reason or if there's any vegetarian – vegan in your group, so we can arrange an additional plan B. Looking forward to hearing from you! Have a nice day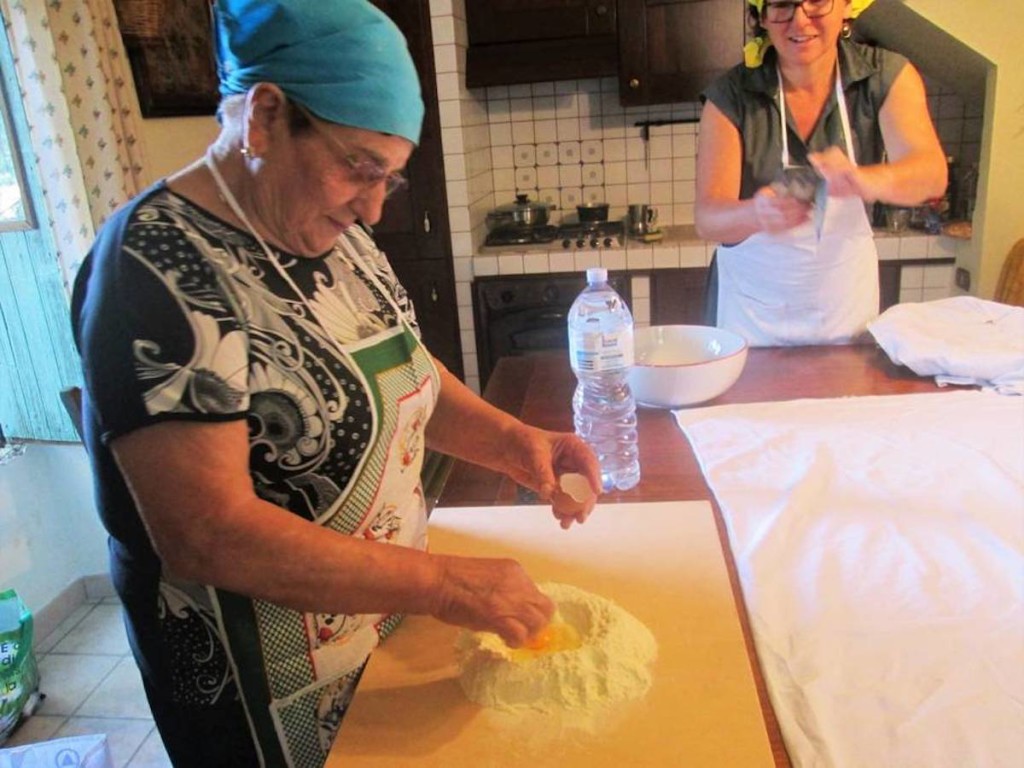 Almost giddy with excitement, I continue down my list: clean bathroom floor, ready the house for Cindy to stay for three weeks, cover crop the garden beds. HAH! That one is not going to happen…
When I return at the end of November, I will be offering Tastings at The Biondo Bar of olive oil and vinegars that I find  in Sicily & Emilia- Romagna region of Italy.
I am grateful beyond words that I am able to take this gastronomic pilgrimage with my mom, who has been "in training", walking everyday in preparation for climbing 3 and 4 flights of stairs to our top floor flats because we want a view of everywhere we are.
… fill little 3 ounce containers for travel, load podcasts & books for 11 hours of flying, re pack my tiny bag for 3 weeks…