February 2, 2016, I will be 62.
I do not remember this time when I was so pinchable. Mom remembers it like it was yesterday. I saw it on her face as we looked through a box of pictures together. In this picture she feels the soft squishy folds of fatness, she can smell Johnson & Johnson baby powder and she remembers I was a happy, easy baby. In these boxes Mom has carried around for over 60 years, there are pictures of me across time, in relationships with family, husbands (too many), friends and, as I line the photos on the table, in relationship to myself as I age.
I held a baby picture next to my face while looking in the mirror, trying to see the resemblance to myself. Definitely not in this pose! The folds of fatness would not be so cute, but the cowlicky hair is the same 62 years later.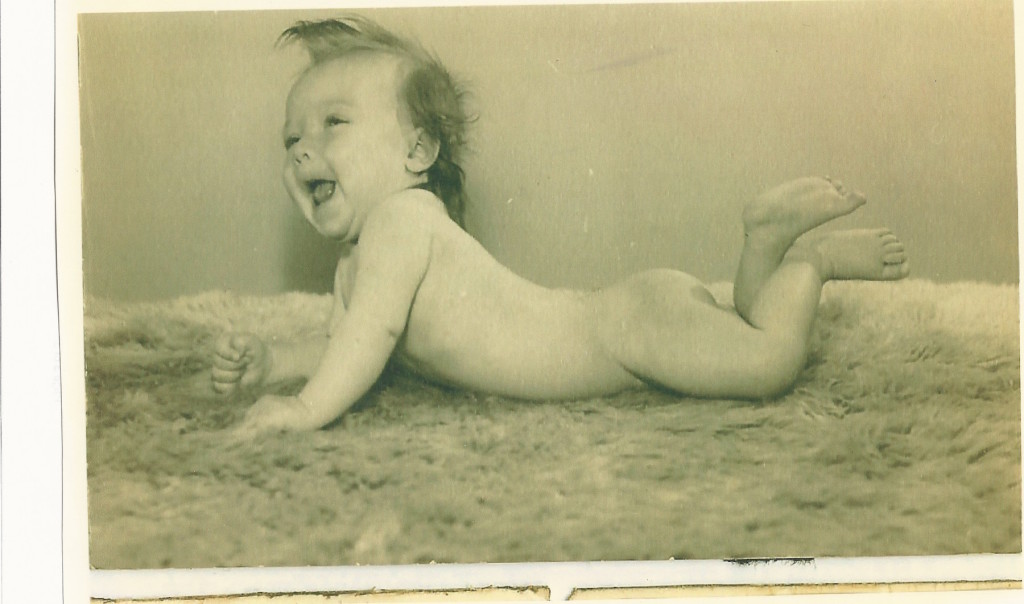 Assuming Mom is true, that I was a happy baby, I wish to be true to that joyful happiness as I age and honor it as often as I can. Aging happens, only dying too soon will prevent it. If I live long enough, I will be old. 62 is not old. Unless I am talking to my 17 year old friend June and does she identify me as old? I am not sure, and I am not sure I want to ask her. I will be old when I can no longer buck up Alfalfa at 100 pounds per bale, which I have been doing with my neighbor for 17 years and he has twelve, fifteen or so years on me, so he's not old either!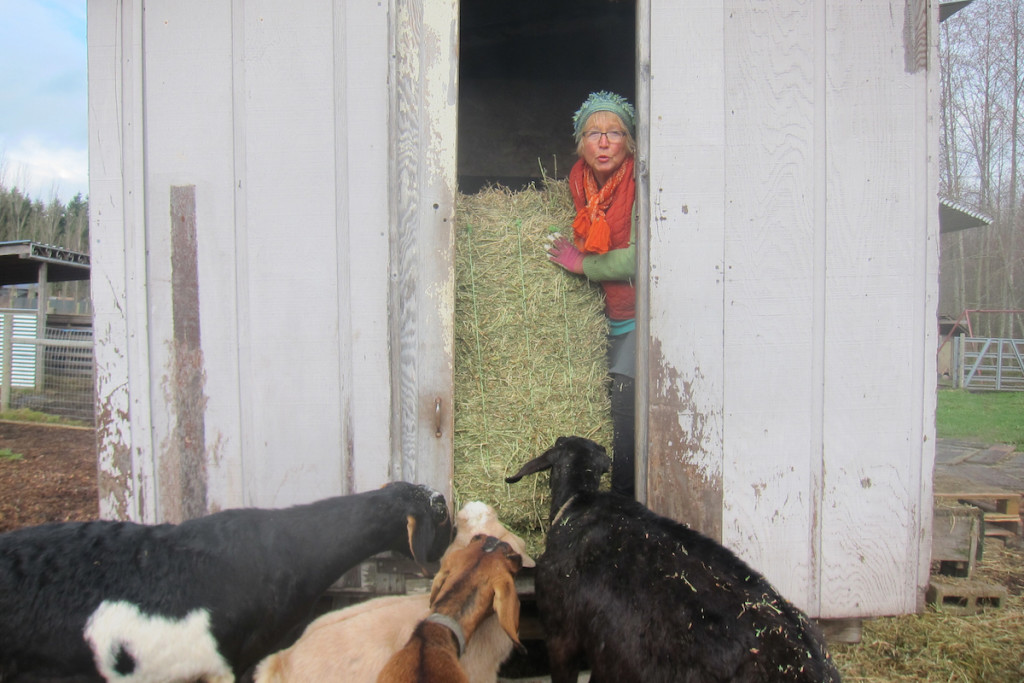 I was born, I am here. We all have stories between born and here and birthdays are an opportunity to acknowledge who we are, where we have been in life, where we want to go next. I believe we are NEVER too old for Dr. Seuss: Today is your Day! You're off to Great Places! You're Off and Away! You have brains in your head and feet in your shoes! You can steer yourself any direction you choose!
Maybe not so good at steering with these shoes!